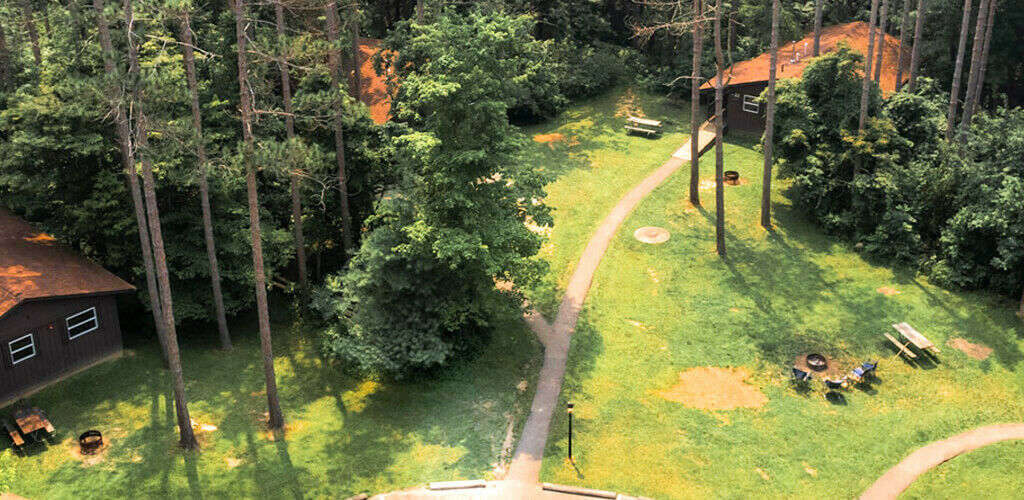 Find Your Perfect Lodging Fit
When completed, Hocking Hills will feature 81 guestroom(s) along with the 40 cabins already on property. No matter your group size or idea of a perfect vacation, you'll find the accommodations to fit. From luxurious suites, to private, cozy cabins, you'll feel right at home here.
---
Cabins
Looking for a comfortable stay in the heart of a state park? All 40 of our cabins are located within Hocking Hills State Park, and each one features:

Two bedrooms (ADA option has one less set of bunks)
Living area & kitchen
Patio
Campfire ring & outdoor grill
Lodge Rooms
Choose from a variety of guestroom types. We have something to suit every traveler.
Partial view of the woods or outdoor pool
Non-smoking
Adjoining Rooms