Ohio's Newest State Park Lodge
Welcome to the newest way to stay in the heart of Hocking Hills State Park. Surrounded by lush nature and the best hiking Ohio has to offer, a destination like no other awaits.
Check Rates
Welcome to

Hocking Hills State Park Lodge
Find something unexpected at Hocking Hills State Park Lodge: modern attractions within a rustic setting. Our full-service lodge features access to Ohio's best hiking trails, intricate cave systems, and breathtaking backdrops—so don't forget your camera! Whether you're exploring vibrant scenes in nature or in the local art studios, you'll experience excitement at every turn. Book your next hiking trip, business meeting, or wedding with us, and we'll help you find your inner adventurer.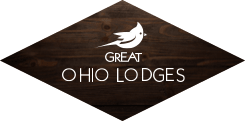 Email Signup