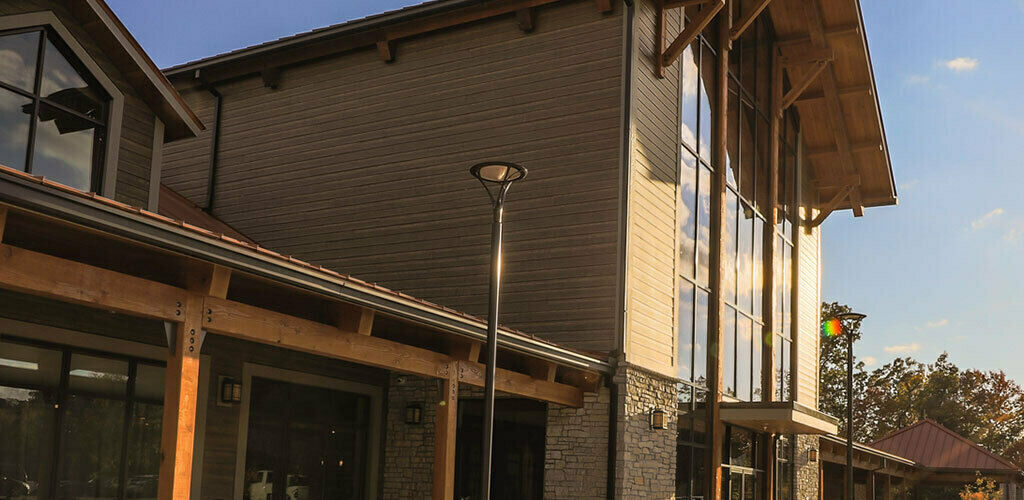 Explore Our Lodge's Most Unique Features
Interested in learning about some of the things that make Hocking Hills Lodge and Conference Center unique? We'd love to tell you all about how we've integrated Ohio's local nature and history throughout the lodge. What's the best way to explore? Up close! Be our guest and see the details that went into making Hocking Hills Lodge so special for yourself.

---
Hints of Ohio
We're proud of our location in one of the most beautiful and diverse states. You can find subtle touches of our Ohio roots throughout the lodge in a variety of ways. From the paint scheme to featuring natural elements found onsite, we pay homage to the setting we're in and work to preserve it for future generations.
---
Honoring the Legacy
Throughout the lodge, you'll find elements that nod to our unique location and history in Hocking Hills.
Talented creatives, with special ties to Ohio, crafted artwork that pays homage to lodge surroundings. This includes "Maple Leaves" and "Hickory Leaves" carvings by Jonathan Cox, Guestroom pieces by Justin Harris, "Tranquility" sculpture by Kevin Lyles, and hallway photography by Dusty Scott
The original Hocking Hills Lodge opened in 1970 and fell to fire in 2016. Today the original flagpole, a memorial stone, and a plaque commemorate the 1970 lodge.
Pieces of retaining wall from the preexisting lodge, along with other significant geological and historical stones, are preserved in the structure of our fireplaces.
Ready to Plan Your Stay?
Come see if you can spot all the subtle details that make Hocking Hills Lodge and Conference Center a special gateway.
Check Rates